Source (Google.com.pk)
Black TV Actresses Biography
Early television and film images of women of color were censored representations of talented actors that were held back due to racism. Artists like Nina Mae McKinney, Fredi Washington, Dorothy Dandridge and Lena Horne broke through the barriers of the industry to make it possible for us to witness the talent of today.

Consistently, Black women showed up in roles as caretakers and servants of their white counterparts because the white actors could not be upstaged. Many blacks had to reject their own blackness and compromise the creative integrity of their skills as actresses because the images they were allowed to portray was controlled by the studios bosses who in that era were white.

In the early years of motion pictures, African American actors were usually relegated to roles of servants or train porters. Rare was it when a black actor won a role of any sort of substance. In addition to receiving minor supporting roles in films, black singers and dancers were not permitted to perform in certain places that catered to white people as early back as the 1960s.

Nina Mae McKinney

Born June 13, 1913. In the late 1920′s McKinney was dubbed "The Black Garbo". She was one of the first African-American film stars and was one of the first African-Americans to appear on British television, featuring in the demonstration film broadcast each morning for the benefit of installers and engineers.

In 1935 McKinney most notable roles were in films for other studios, including a leading role in Sanders of the River made in the UK, where she appears with Paul Robeson. Also, in 1935 After MGM cut almost all her scenes in Reckless she left Hollywood for Europe where she acted and danced, appearing mostly in theatrical shows and cabaret. She returned to the United States at the start of World War II where she married Jimmy Monroe, a jazz musician. After the war she moved to Athens, Greece and lived there until she returned to New York in 1960.

May 3, 1967 Nina Mae McKinney died of a heart attack. In 1978 McKinney was inducted into the Black Filmmakers Hall of Fame.

Fredericka Carolyn "Fredi" Washington

Born December 23, 1903 Washington was an accomplished dramatic film actress most active in the 1920s-1930s. Of African-American ancestry, and frustrated at facing limited acting opportunities for that reason, she became an activist and journalist. Washington was a founding member of the Negro Actors Guild of America (NAG) in 1937 to create better professional opportunities. She also was Entertainment Editor of People's Voice, founded in 1942.

Washington's first movie role was in Black and Tan Fantasy in 1929, followed by a small part in The Emperor Jones in 1933 with Paul Robeson. The latter film was based on a play by Eugene O'Neill.

In "Imitation of Life" Washington played a young African-American woman who chose to pass for white to seek more opportunities in a society limited by discrimination. The film was nominated for an Academy Award. In 2007 Time magazine named it among the "The 25 Most Important Films on Race".

Fredericka Carolyn Washington died of a stroke, the last of several, on June 28, 1994 in Stamford, Connecticut at the age of 90.


Dorothy Jean Dandridge

Dorothy Jean Dandridge Born November 9, 1922 Dandridge was an American actress and popular singer, and was the first African American to be nominated for an Academy Award for Best Actress.

One of the most beautiful actresses of her time, Dorothy Dandridge, was the first African American woman nominated for "Best Actress" for her role in Carmen Jones. Dandridge was not only a brilliant actress, but a talented singer and performer. And she was absolutely stunning.

Still, racial intolerance during the 1950s caused her to lose major roles and nightclub performances, despite wonderful reviews she received in Paris. Despite her fame and popularity, when performing in Las Vegas, racial segregation prohibited her from leaving her hotel room. Dandridge never achieved her potential, strictly due to her race.

On September 8, 1965, Dorothy Jean Dandridge spoke by telephone with friend Gerry Branton. Dandridge was scheduled to fly to New York the next day to prepare for her nightclub engagement at Basin Street East. Several hours after her conversation with Branton ended, Dandridge was found dead by her manager, Earl Mills.

Two months later a Los Angeles pathology institute determined the cause to be an accidental overdose. Dandridge was 42 years old.

Lena Mary Calhoun Horne

Born June 30, 1917 – May 9, 2010 Horne was an American singer, actress, civil rights activist and dancer.

Horne was born in the Bedford-Stuyvesant neighborhood of Brooklyn, New York City Reported to be descended from the John C. Calhoun family, both sides of her family were a mixture of African American, European American, and Native American descent and each belonged to what W. E. B. Du Bois called "The Talented Tenth", the upper stratum of middle-class, well-educated blacks.

Horne joined the chorus of the Cotton Club at the age of sixteen and became a nightclub performer before moving to Hollywood, where she had small parts in numerous movies, and more substantial parts in the films Cabin in the Sky and Stormy Weather. Due to the Red Scare and her left-leaning political views, Horne found herself blacklisted and unable to get work in Hollywood.

Returning to her roots as a nightclub performer, Horne took part in the March on Washington in August 1963, and continued to work as a performer, both in nightclubs and on television, while releasing well-received record albums. She announced her retirement in March 1980, but the next year starred in a one-woman show, Lena Horne: The Lady and Her Music, which ran for more than three hundred performances on Broadway and earned her numerous awards and accolades. She continued recording and performing sporadically into the 1990s, disappearing from the public eye in 2000.

Lena Mary Calhoun Horne died on Mothers Day, May 9, 2010, in New York City of heart failure, according to her daughter, Gail Lumet Buckley. In addition to her daughter, she is survived by granddaughters Jenny and Amy Lumet, Lena Jones, and grandsons, William and Thomas Jones. On May 14, 2010, Horne's funeral took place at St. Ignatius Loyola Church on Park Avenue in New York City.

Thousands gathered to mourn Horne including singers Leontyne Price, Dionne Warwick, Jessye Norman, Chita Rivera and actresses Cicely Tyson, Diahann Carroll, Leslie Uggams, Lauren Bacall, Audra McDonald and Vanessa L. Williams. Horne was cremated after her death and her ashes are in the possession of family.

Josephine Baker

Born June 3, 1906 – April 12, 1975 Baker was an American-born dancer, singer, and actress.

Baker was born Freda Josephine McDonald in St. Louis, Missouri, the daughter of Carrie McDonald. Her estate identifies the vaudeville drummer, Eddie Carson, as her natural father. Her mother, Carrie, was adopted in Little Rock, Arkansas in 1886 by Richard and Elvira McDonald, both of whom were former slaves of both African and Native American descent.

On October 2, 1925, she opened in Paris at the Théâtre des Champs-Élysées, where she became an instant success for her erotic dancing and for appearing practically nude on stage. After a successful tour of Europe, she reneged on her contract and returned to France to star at the Folies Bergères, setting the standard for her future acts. She performed the Danse sauvage, wearing a costume consisting of a skirt made of a string of artificial bananas.

Despite her popularity in France, sBaker never obtained the same reputation in America. Upon a visit to the United States in 1935-1936, her performances received poor opening reviews for her starring role in the Ziegfeld Follies and she was replaced by Gypsy Rose Lee later in the run. Baker returned to Paris in 1937, married Frenchman Jean Lion, and became a French citizen.

Baker was the first African American to star in a major motion picture, to integrate an American concert hall, and to become a world-famous entertainer. She is also noted for her contributions to the Civil Rights Movement in the United States for assisting the French Resistance during World War II and for being the first American-born woman to receive the French military honor, the Croix de guerre.

On April 8, 1975 Baker starred in a retrospective revue at the Bobino in Paris — Joséphine à Bobino 1975, celebrating her 50 years in show business. The revue, financed by Prince Rainier, Princess Grace, and Jacqueline Kennedy Onassis, opened to rave reviews. Demand for seating was such that fold-out chairs had to be added to accommodate spectators.

Four days later Baker was found lying peacefully in her bed surrounded by newspapers with glowing reviews of her performance. She was in a coma after suffering a cerebral hemorrhage. She was taken to Pitié-Salpêtrière Hospital, where she died aged 68 on April 12, 1975.

Josephine Baker's funeral was held at L'Église de la Madeleine. The first American woman to receive full French military honors at her funeral, Josephine Baker locked up the streets of Paris one last time. She was interred at the Cimetière de Monaco in Monte Carlo.

Hattie McDaniel

Born June 10, 1895 McDaniel is best known for playing "Mammy" in "Gone With the Wind," a role that won her an Academy Award for Best Supporting Actress. McDaniel was the first African American to win an academy award and this was quite a triumph, considering that this occurred in 1939.

During her lifetime, McDaniel appeared in over 300 films, but was only credited for 80. In addition McDaniel was also the first black woman to sing on radio. She has two stars on the Hollywood Walk of Fame.

McDaniel died at age 57 from breast cancer in the hospital on the grounds of the Motion Picture House in Woodland Hills, on October 26, 1952. She was survived by her brother Sam McDaniel a film actor. Thousands of mourners turned out to remember her life and accomplishments.

It was Hattie McDaniel's wish to be buried in the Hollywood Cemetery on Santa Monica Boulevard in Hollywood, along with her fellow movie stars, Douglas Fairbanks, Rudolph Valentino, and others. The owner Jules Roth refused to allow her to be interred there because they did not take blacks. Her second choice was Rosedale Cemetery where she lies today.


Helen Dorothy Martin

Born July 23, 1909 – March 25, 2000 Martin was an American actress of stage and television who is perhaps most well known for her role in the sitcom 227 as Marla Gibbs' neighbor Pearl. Martin was born in St. Louis, Missouri, the daughter of Amanda Frankie (née Fox) and William Martin, a minister.

Martin was a Broadway character actress for many decades debuting in Orson Welles' production of Native Son in 1941. She appeared in at least a dozen Broadway shows including Jean Genet's The Blacks, Raisin from 1973 to 1975, Ossie Davis' Purlie Victorious and later the musical version, which was called Purlie, The Amen Corner and Tennessee Williams' Period of Adjustment. Martin was an original member of the American Negro Theater.

Martin first became famous later in life for her guest role as Wanda on the television series Good Times, and later as the wisecracking neighbor Pearl Shay on the television sitcom 227. She also played on the short-run sitcoms Baby, I'm Back (as mother in-law, Luzelle) and That's My Mama; as Loc Dog's grandma, Don't Be a Menace to South Central While Drinking Your Juice in the Hood 1996, the matronly grandmother Mama Doll in the 1998 film Bulworth, and the no-nonsense grandmother in the film Hollywood Shuffle.

Helen Dorothy Martin died of a heart attack on March 25, 2000.

Lawanda Page

Born October 19, 1920 – September 14, 2002 born Alberta Peal, Page was an American actress and comedienne best known for her portrayal of Aunt Esther in the 1970s TV sitcom Sanford and Son.

Born in Cleveland, Ohio, Page was raised in St. Louis, Missouri. She began her career in show business working small nightclubs, billed as "The Bronze Goddess of Fire," an act which included her eating fire and lighting cigarettes with her fingertips. She performed the cigarette feat on an episode of Sanford and Son, in which Fred held a circus in his front yard.

Page also appeared on several episodes of Dean Martin's "Celebrity Roasts," and over the next two decades occasionally guest-starred in episodes of other popular television shows, including Amen, Martin, 227, Family Matters, and Diff'rent Strokes. In the early 1990s she appeared on several tracks of the debut album by RuPaul entitled Supermodel of the World, most notably the hit song Supermodel (You Better Work). She also appeared in several music videos from the album.

The "Aunt Esther" character was a combination of a devout churchgoer and a tough-as-nails realist. Esther would state whatever was on her mind, and she was very loving to her nephew Lamont. She often sparred with Fred over both the state of Fred's soul and the lack of his success, resulting in them trading barbs.

Although the show was Foxx's vehicle, the strong portrayal of the Aunt Esther character by Page allowed her to hold her own against Sanford. The character of Esther was in direct contrast to the raunchy, expletive-filled material of Page's stand-up comedy act and record albums.

Shortly before LaWanda Page's death she appeared in a series of comical Church's Chicken television commercials featuring the catchphrase "Gotta love it!" Among her movie credits are an appearance in the Steve Martin film My Blue Heaven; as an extremely foul-mouthed clown in Bobcat Goldthwait's 1991 comedy Shakes the Clown; a cameo appearance in the hit movie Friday, stealing the opening scene with a salty one-liner; and a role in the 'hood parody film Don't Be a Menace to South Central While Drinking Your Juice in the Hood as the overbearing mother of aging gangsta "Old School."

LaWanda Page died of complications from diabetes on September 14, 2002. She is interred in an outdoor crypt at Inglewood Park Cemetery in Inglewood, California.

Eartha Mae Kitt

Born January 17, 1927 Kitt was an American actress, singer and cabaret star. She was perhaps best known for her highly distinctive singing style and her 1953 hit Christmas song "Santa Baby". Orson Welles once called her the "most exciting woman in the world." She took over the role of Catwoman for the third season of the 1960s Batman television series, replacing Julie Newmar, who was unavailable for the final season.

Kitt's unique style was enhanced as she became fluent in the French language during her years performing in Europe. Her English-speaking performances always seemed to be enriched by a soft french feel. She had some skill in other languages too, as she spoke four languages and sang in seven, which she effortlessly demonstrated in many of the live recordings of her cabaret performances.

Eartha Kitt died from colon cancer on Christmas Day, 2008 at her Weston, Connecticut home.

pearl Mae Bailey

Born March 29, 1918 – August 17, 1990 Bailey was an American actress and singer. After appearing in vaudeville, she made her Broadway debut in St. Louis Woman in 1946. She won a Tony Award for the title role in the all-black production of Hello, Dolly! in 1968. In 1986, she won a Daytime Emmy award for her performance as a fairy godmother in the ABC Afterschool Special, Cindy Eller: A Modern Fairy Tale.

Bailey was born in Southampton County in southeastern Virginia, to the Reverend Joseph and Ella Mae Bailey. She was reared in the Bloodfields neighborhood of Newport News, Virginia.

Bailey made her stage-singing debut when she was 15 years old. Her brother Bill Bailey was beginning his own career as a tap dancer, and suggested she enter an amateur contest at Philadelphia's Pearl Theater. She entered, won first prize, later won a similar contest at Harlem's famous Apollo Theater, and decided to pursue a career in entertainment.

During the 1970s Bailey had her own television show, and she also provided voices for animations such as Tubby the Tuba 1976 and Disney's The Fox and the Hound 198. She returned to Broadway in 1975, playing the lead in an all-black production of Hello, Dolly!. She earned a B.A. in theology from Georgetown University in Washington, D.C., in 1985.

Later in her career, Bailey was a fixture as a spokesperson in a series of Duncan Hines commercials, singing "Bill Bailey (Won't You Come Home)".

Pearl Bailey died at the Thomas Jefferson University Hospital in Philadelphia on August 17, 1990. Following an autopsy, Dr. Emanuel Rubin, professor and chairman of the Department of Pathology at Jefferson Medical College, announced the cause of death as arteriosclerotic coronary artery disease with significant narrowing of the coronary artery.

Pearl Bailey is buried at Rolling Green Memorial Park in West Chester, Pennsylvania.
Black TV Actresses
Black TV Actresses
Black TV Actresses
Black TV Actresses
Black TV Actresses
Black TV Actresses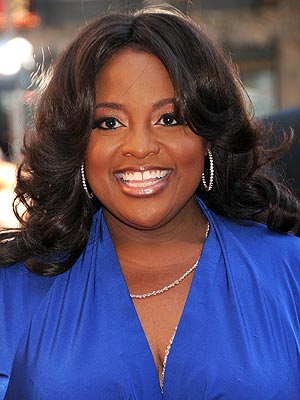 Black TV Actresses
Black TV Actresses
Black TV Actresses
Black TV Actresses
Black TV Actresses
Black TV Actresses
Black TV Actresses